Archive for September 24th, 2014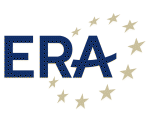 ERA (the Academy of European Law), with which we've collaborated a few times in the past, will be holding a competition workshop titled "Exclusionary Pricing under Art. 102 TFEU: Impact of Recent Case Law".
It will feature our friend Damien Gerard (who, by the way, has succeeded Nicolas as Director of the Global Competition Law Centre), our first Friday Slotee Ian Forrester (he's actually the one who proposed the Friday Slot name), and Manuel Kellerbauer, from the Commission's Legal Service.
Judging by the absurdly high number of click-troughs to Wouter Wils' now famous piece on Intel and the effects based approach that we've seen on this blog in the past couple of days, we guess that this event might be of interest to many of you…
For more info, click here.
P.S. The fact that this posts gets me a free pass for one of our most recent hires (Sam Villiers, you're welcome)  is merely incidental 😉